Currently, there is a wider selection of sunglasses available in the market for choices than perhaps at any time in the past. Both online and high street retailers are at present offering an excellent range of sunglasses for men, women and kids, often at excellent prices. Whether you're in the market for a budget pair or are looking for some exclusive designer frames, you're bound to find something to suit your needs. When choosing a pair of sunglasses, there are a few key aspects need to take into consideration.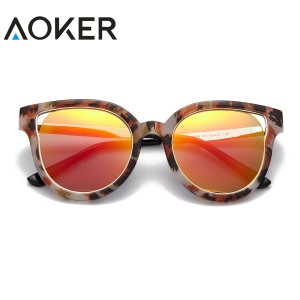 Face Shape
You might don't know it, but we all have a certain face shape, and the different styles of sunglasses are designed to decorate specific shapes. Common face shapes include oval, round, square and triangle, so keep an eye out for any indicators of which shapes a particular set of sunglasses are ideal for when you're shopping around.
UV Protection
As well as being practical and fashionable, of course the primary purpose of a set of sunglasses is to protect your eyes from the sunlight. For this reason it's essential to check out the level of UV protection offered by any pair you're considering. If you plan on doing outdoor activities such as winter or water sports, you will need a good level of protection.
Materials
Sunglasses use a host of different material types in both their lenses and frames. Many different variants of metals and plastics are used, which can have an impact on comfort, resilience and of course style. The best choice of sunglasses material are metal eyewear, acetate eyewear, titanium eyewear, buffalo horn eyewear.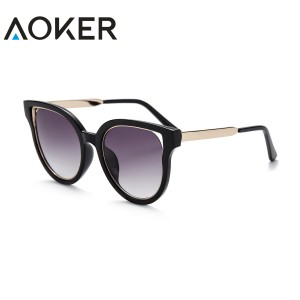 Color
it may seem to go without saying, but color is a major factor in how much use you may expect to get out of a new pair of sunglasses. Trying to tailor the color choice to both your own skin and hair coloring, as well as the types of situation you plan on wearing them in, is a good way to ensure you get something wearable.
Prescription
If you have an eyesight problem and wear prescription glasses, you may wish to opt for prescription sunglasses. Many retailers offer great value services to manufacture prescription lenses for your new sunglasses, so you can enjoy the sun and have reliable vision at the same time!
Style
The style range of available sunglasses has never been wider, and you can choose an option to suit you, whatever your own personal sense of style happens to be. In addition, you may wish to choose more than one set of sunglasses for different purposes, whether casual, active or formal.
Bridge
Depending on your own particular needs, it may be worth checking out other details of a pair of sunglasses such as the width of the bridge. This can have a considerable impact on how comfortable a pair of sunglasses is to wear, particularly for long periods.
Who are they for?
There are of course sunglasses considerations relating to who will be wearing them. It is particularly important to choose wisely when the sunglasses are going to be worn by a child, as their eyes need to be given effective protection in the sunny weather.