How to shape by hand if your buffalo horn eyewear don't have good shapes?
Buffalo horn is a purely natural products and horn original texture and shape is curved, so Horn materials have certain memory functions. What can we do if the buffalo horn eyewear don't have good shapes caused by the horn material memory function?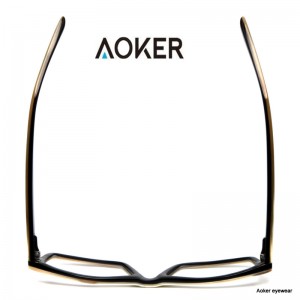 If wearer or buyer choose to return it to the buffalo horn eyewear factory maintenance, can be a waste for a long time, and even take 1 month or more. And also during transport and custom clearance may be in troubles.
As a professional buffalo horn eyewear supplier, we would like to teach you following method to shape your buffalo horn eyewear by hand.
Using the HOT AIR GUN, if there is no HOT AIR GUN, also can use household electric hair dryers and transferred to the hottest grade. Blowing buffalo horn eyewear deformed front or arms over 10-20 seconds until horns soften, and then maintain good shape by hand. After maintain a good shape, then leave the buffalo horn eyewear cool in natural, never soak buffalo horn eyewear into water to cool it, it will make buffalo horn peeling or blistering.

When need maintenance buffalo horn eyewear by using horn cream to avoid it bursting?
From our experience, when the humidity of the air is around or greater than≥80%, buffalo horn eyewear is not easy to break or crack. When the humidity of the air is less than≤20%, buffalo horn eyewear will have a risk of bursting and crack.
So generally no need to use horn cream in summer, in the winter and spring, due to the drying air humidity, it had better use horn cream to maintenance buffalo horn eyewear.