As professional acetate eyewear and metal eyewear manufacturer, we produced thousands of optical frame , acetate sunglasses, which are one of our main products. Myopia eyewear are one type of optical frame. They are made for vision correction usage. So right wearing habits are very important. Do you wear eyewear in a right way?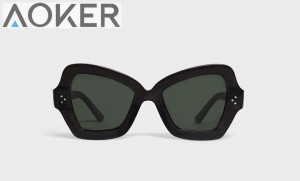 Vision correction of myopia, not only optometry correct, making qualified glasses, but also to wear properly. Otherwise it will cause undue visual impairment. In the course of the inspection for myopia, we found that many people wear reading glasses with the following problems:
First, unclean lenses. The lenses should be clean & clear, many people neglected this point. Some optical frame have been used for many years, numerous scratches on the lens, affecting the light transmission.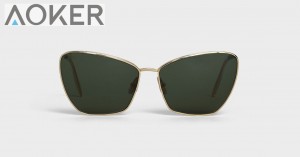 Second, the frame distortion, such as metal frames and acetate frames, due to long-time wearing, it is inevitable that glasses will be squeezed, pulled and twisted. When wearing, the lenses optical center can not being aimed at the pupil, resulting in prism effect, damaging to eyesight.
Third, far and near universal. As mild myopia (-3.00D or less) glasses, should be worn when watching in a far distance, such as the blackboard. Near vision (such as homework) that should be removed. Otherwise, the regulation of ciliary muscle would increase the burden of promoting the development of myopia.
This blind approach, due to refractive error, interpupillary distance, the optical center and the deviation of axial astigmatism, sometimes will cause an extremely harmful effect to the vision.
In fact, no matter for optical frame or sunglasses, eyewear supplier advise all should form a good wearing habit to maximize the eyewear effect.