According a eyewear technologist introduction, buffalo horn eyewear has total of three produce steps: The first step is to cut raw horns into pieces, the ready cut horn material will be looks like tiles, it need heated by high temperatures and then rely on hydraulic pressure flattening process, and then back into the cutting station specifications weeks, with the polishing wheel polish uneven surface.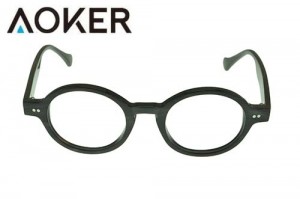 The second procedure is cut inside and outside rims. the producing process is the same as acetate eyewear process, relying on molds for positioning and engraving, horn material is very brittle, it required engraving machine 4800 rpm, using a customize tungsten steel cutter produce and processing.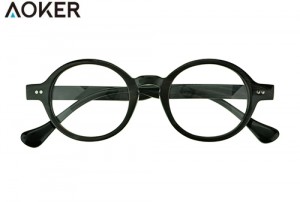 The third step is handcrafts. Buffalo horns eyewear are handmade products, so this step manually is very critical, only the most skilled workers whom very understand the horn features to operate. This step refers handcraft square angles on the surface of buffalo horn eyewear, playing sandpaper, rasp end piece, curve bridge, glue nose pad, they are the most critical steps in the production of buffalo horns eyewear, a good grasp of the details and perfect mancraftships can reflect the perfect pair of buffalo horns eyewear, Buffalo horns eyewear as the same like acetate eyewear, also need through the tumbling, hand polishing these processes, in order to make the surface smooth. The difference is that the buffalo horns eyewear can not shoot metal core, horns are natural materials, because the horny age, in the last step of production, the rims may shrink a little and lead to a difference rims, so during fix lens need left and right lens adjustment and matching.